Flight cases
If you're looking to build a flight case yourself, check out the new flight case tutorial page.
To transport and protect my equipment, I built this 4 units rack case a few years ago.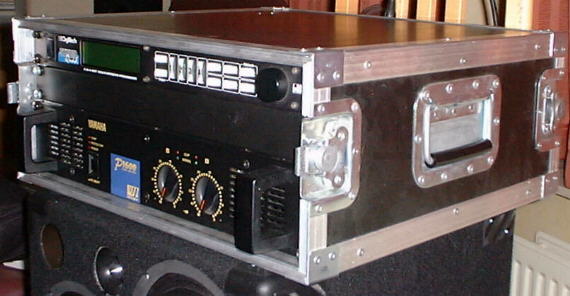 Here's a more recent picture, which at the same time is a nice overview of the rack processors I have. The front lid has velcro straps to hold my midi foot controller.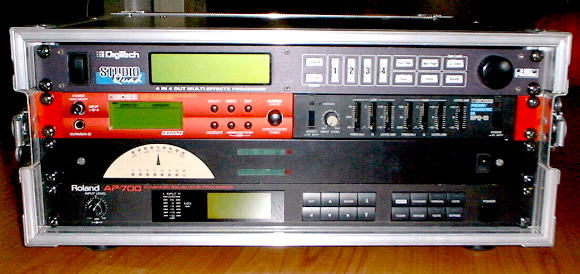 From top to bottom, left to right:
Digitech Studio Quad V2, 4 in 4 out multi effects processor
Boss VF-1, guitar oriented all-round multi effects processor
Boss RPQ-10, preamplifier and 2-band parametric equalizer
Rack tuner, power meter and power supply unit
Roland AP-700, advanced equalizing processor
So, I stuffed the 4-unit rack, and then bought some more equipment. Thus creating the need for something larger. Which at the same time had to be easier to handle, because the 4U rack is kinda heavy, and a larger rack would only increase the weight (duh!). I also wanted something as wide as my cabinets, for cosmetic reasons. This was the result: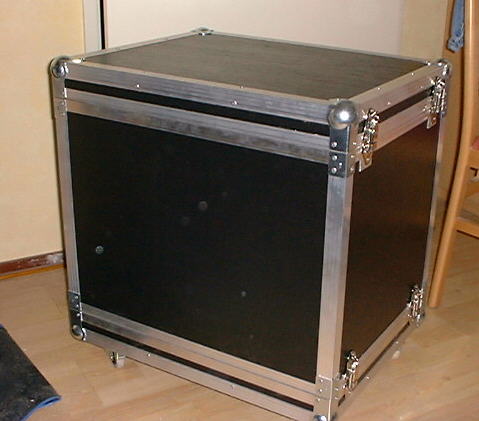 A truly roadworthy case with casters and ball corners. The case contains a 10U rack and a side storage compartment, as shown below. I'm planning to make a cover for the storage compartment. Both top and bottom are detachable, so it's easy to change the wiring. Below is a picture of it's first (test) use, with cables everywhere. This is not how it should be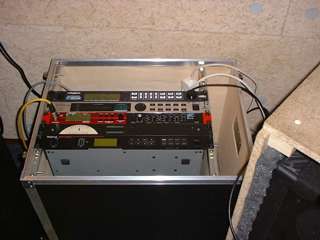 If you noticed the type of bass I'm playing, you'll understand I want it well protected. This case is made of 9mm plywood, heavily flightcased, and spray polyurethane foam lined (in the shape of the bass). So it's a very strong protective shell for my most valuable possession.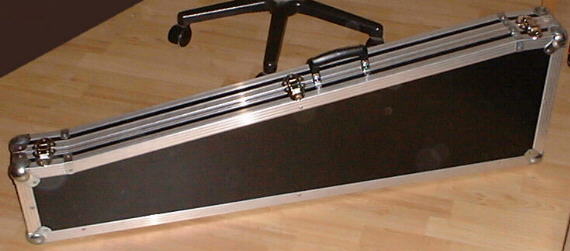 Comments
© Joris van den Heuvel, Fuzzcraft.com