Baritone TV/home theater bar speakers
About a month ago, we got a new TV: a Philips 32PFL8404H-12. It's a 32" 100 Hz LCD with Ambilight and Net-TV as its main features. One thing that's lacking from it, however, is audio quality. So, with the Yelloweye idea still on the drawing table, a totally different approach was chosen for an inconspicuous mini home theater system. I thought it would be fun to build speakers as small as possible, but with a styling that blends well with the new TV.
Why the name "baritone"? OK, there's the word bar in it, referring to the shape, then the word tone with a pretty obvious meaning, and then there's baritone, suggesting a frequency range down to midbass only. There's not gonna be much bass from these small boxes.
Here's a simple draft I made. The speaker bars have an internal volume of about 1.8 liters, and the Monacor SPH-30X/8 full range drivers I picked perform well in a vented enclosure of this size.

This is one of the Monacor SPH-30X/8s, Kevlar coned Neodymium driven 3" full ranges: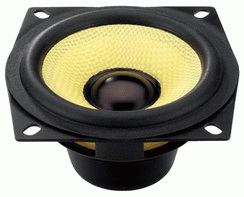 I also got these very tiny 16 mm Dayton ND16FA-6 Neodymium tweeters as a safety measure. If I happen to dislike the high end from the full ranges, I will install these, together with an appropriate crossover. However, I hope this won't be necessary. I could try to fit them inside the voice coil carriers of the Monacor SPH-135KEPs I still have lying on the shelf. That would make some kickass coaxial 2-ways.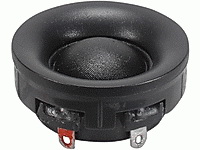 So then, construction commences. This is the rough wood skeleton: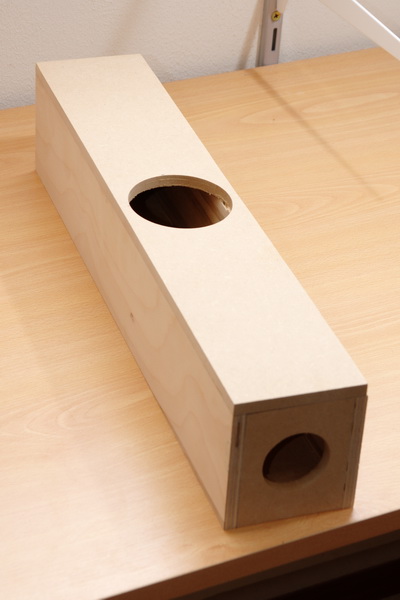 Everyone knows how to glue 6 pieces of board together, so I'll spare you the details. The next step is to see if the routed holes fit the components: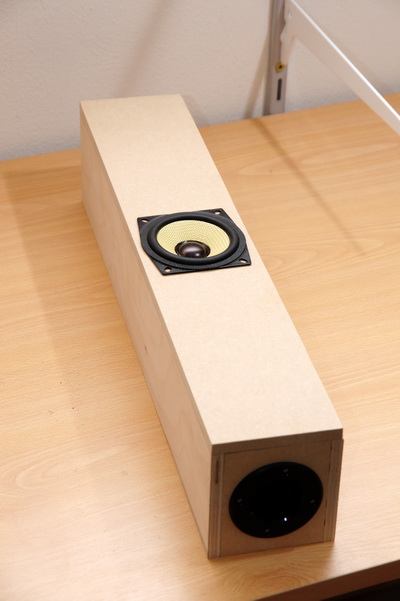 Everything routed, planed, sanded, and primed: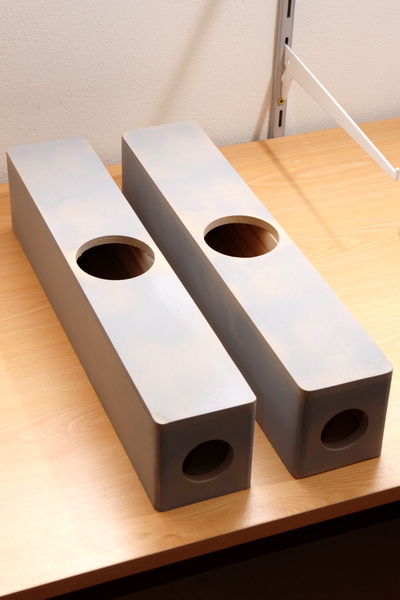 Four coats of glossy black paint: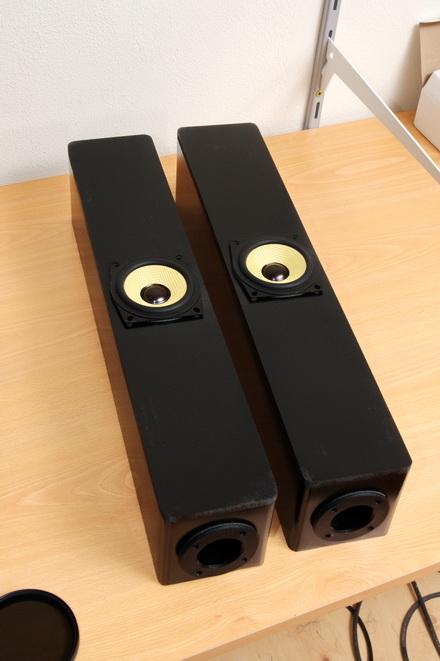 Comments
© Joris van den Heuvel, Fuzzcraft.com